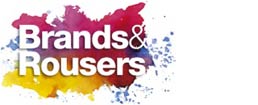 Those businesses driven by a higher ideal or a higher purpose, what Luis Gallardo calls Reason in his book, not only outperformed their competitors by a wide margin, but often created entirely new sectors, and businesses which experienced rapid and sustainable growth. This makes a compelling case for those businesses that don't simply treat its brand as part of the marketing or public relations department, but espouse its core values to all stakeholders, both internal and external. Tim Wragg is CEO of Millward Brown in Europe
Staying a step ahead of today's ever-changing and complex global environment is no easy feat, even for the savviest of marketers and C-suite executives. That's why we've developed the THAP beta lab, your gateway to learning, collaborating, and assessing how leaders around the world can shape a desirable and sustainable future for their organization.
This is where you, along with our extensive network of high profile business executives, MBA students, professors, and other marketing gurus, come together to discuss Think Holistic Act Personal—a new alternative to solving everything that's been missing in the way we approach, address, and help eradicate major challenges such as poverty, education, and sustainability happening around the world today.
Join your host, Luis Gallardo, as he combines his shared passion and expertise in the areas of global brand strategy, behavioral economics and collective leadership to bring you what is quite possibly, the most eminent and effective business philosophy of the 21st century. So goodbye Global-Local, it's time we start thinking holistically and acting personally for everything we set out to achieve.
Share and THAP!: