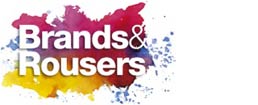 You've probably heard the saying "think globally, act locally." This popular phrase encourages people to consider the impact on the entire world when making choices while at the same time acknowledging that real change starts from small acts within local communities. Luis Gallardo takes "think globally, act locally" one step further with his own point of view – "think holistic, act personal." This philosophy suggests that there are two elements in a successful business: taking actions that promote sustained profit and growth and addressing your customers' personal needs so that your message is relevant and timely. In other words: for your business to succeed, you must simultaneously think about things in the largest way possible and in the smallest way possible. To fulfill the "think holistic act personal" creed, we must also remember to act personal in ways that bring meaning to peoples' lives. Not only will it help your business, but it might also just start a revolution. Jennifer Aaker is the General Atlantic Professor of Marketing at Stanford University's Graduate School of Business. She is the co-author, together with Andy Smith, of The Dragonfly Effect.
Staying a step ahead of today's ever-changing and complex global environment is no easy feat, even for the savviest of marketers and C-suite executives. That's why we've developed the THAP beta lab, your gateway to learning, collaborating, and assessing how leaders around the world can shape a desirable and sustainable future for their organization.
This is where you, along with our extensive network of high profile business executives, MBA students, professors, and other marketing gurus, come together to discuss Think Holistic Act Personal—a new alternative to solving everything that's been missing in the way we approach, address, and help eradicate major challenges such as poverty, education, and sustainability happening around the world today.
Join your host, Luis Gallardo, as he combines his shared passion and expertise in the areas of global brand strategy, behavioral economics and collective leadership to bring you what is quite possibly, the most eminent and effective business philosophy of the 21st century. So goodbye Global-Local, it's time we start thinking holistically and acting personally for everything we set out to achieve.
Share and THAP!: