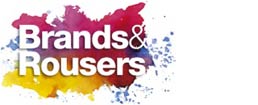 Luis Gallardo expertly guides the reader in understanding the complexity of today's corporate world and lucidly highlights what the roads to successful and high performance leadership involve. The author's broad views, based on his solid knowledge as a longstanding business expert, make his book a must read for all leaders. He has made a unique and critical contribution to both the theory and practice of leadership. George Kohlrieser, Professor of Leadership and Organizational Behavior at IMD and internationally bestselling author of Hostage at the Table and Care to Dare.
Staying a step ahead of today's ever-changing and complex global environment is no easy feat, even for the savviest of marketers and C-suite executives. That's why we've developed the THAP beta lab, your gateway to learning, collaborating, and assessing how leaders around the world can shape a desirable and sustainable future for their organization.
This is where you, along with our extensive network of high profile business executives, MBA students, professors, and other marketing gurus, come together to discuss Think Holistic Act Personal—a new alternative to solving everything that's been missing in the way we approach, address, and help eradicate major challenges such as poverty, education, and sustainability happening around the world today.
Join your host, Luis Gallardo, as he combines his shared passion and expertise in the areas of global brand strategy, behavioral economics and collective leadership to bring you what is quite possibly, the most eminent and effective business philosophy of the 21st century. So goodbye Global-Local, it's time we start thinking holistically and acting personally for everything we set out to achieve.
Share and THAP!: