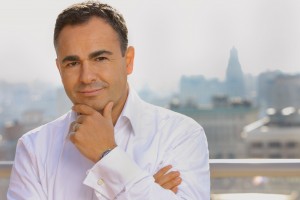 Luis Gallardo is Author of Brands & Rousers. Former Managing Director of Global Brand & Marketing at Deloitte.  
In recent years, the concept of Reputation has garnered widespread attention and interest. Businesses no longer regard traditional financial indices as the only indicators of progress. As a measure of success, Reputation rivals, and perhaps even surpasses, stock market performance, earnings, or the recovery of investments. In the least, it certainly affects these other measures.
Reputation also affects brand. It has the power to build trust with those outside a business, such as clients, as well as with the employees within. On the flip side, it has the potential to cause and court disaster.
As Brand managers we know about the importance of understanding and managing Reputation, but if we are thinking of making a major impact and getting our Executive members and the CEO on board we cannot forget about 5 more R's which play an interlinked role to the R of Reputation. And, by the way traditional Marketing 4P's or Communications 4C's are no longer useful.
Why are we in business?

Creating a sustainable, high performance business requires Reason: an organization's internal compass on why they do business and stay the course. Reason works to unify organizations by promoting a powerful yet simple idea—an idea bound together by a common cause and purpose.
How do we create value as a business or institution?

Revenue or Results can take various forms. It can be tangible and intangible. It can be financial and non-financial. Each offers the same thing at a fundamental level—value. The key to creating value is to keep a careful watch far out on the horizon: spot potential changes taking place, consequences for your business, and the opportunities they present.
Then to pursue opportunities that may yield the desired level of "R for Revenue," adopt strategies. Enter new markets or open new market spaces. Restructure or diversify. Adopt an entrepreneurial mindset. Explore and develop. Integrate these principles to rev up Revenue for long-lasting growth and profitability.
Who leads us?

A responsible leader serves as the No. 1 champion of an organization. This advocate articulates the mission and brand of a business and ignites and excites stakeholders. This person sets the tone and guides activities and is the force I call the Rouser.
The Rouser sets off a chain reaction that permeates ideas, imaginations, commitments, efforts, achievements, and people. In this increasingly complex world, the Rouser also needs something of paramount importance. That is, the Rouser must infuse ethics into all aspects, activities, and achievements of an organization, including earnings. As such, the Rouser sets the standards for all of the R's in the model.
Relationships capital

What generates receipts and value creation? What drives transactions in the B2B sector and the B2C as well? It's not the first B in B2B and B2C, which stands for business—it's the second part,  people and Relationships, that create value.
Welcome to the new era of Relationships in business and other domains.
Looking inward for the corporate ladder? Watch out. It's gone.
Looking outward? Here too Relationships abound. Clients, distributors, vendors, the media, the regulators, government itself—note and address stakeholders of all kinds.
Like life itself, business today relies on people. And managing them for success is the stuff of relationships, appropriately expressed in upper case letters.
Do you stand up when you fall down?

Staying the course, in times of opportunity and challenge, is essential for continuous improvement. So is going the extra mile. It requires individuals and groups to exhibit positive behavioral adaptation in times of great adversity. It requires Resilience—an attitude that anchors and pushes the limits so that the next wave of success can be anticipated…and achieved.
As brand, marketing and communications professionals, we need to understand and manage the interlocking elements that shape reputations, in order to create high-performance brands. Reason, Revenue, Relationships, Rouser, and Resilience are key drivers too that have to be understood in a holistic way. I call it THAP: Think Holistic Act Personal, you can go deeper and learn more about this topic downloading the overview on the site. Share your thoughts by commenting below or tweet me @lgallardo.
Share and THAP!: