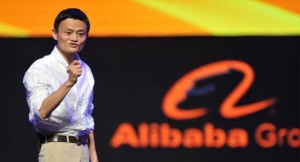 Luis Gallardo, Author of Brands & Rousers.The Holistic System to Foster High-Performing Businesses, Brands and Careers.
Previously posted @EO Overdrive
You can now follow The Blog of Luis Gallardo here
China is one of the largest countries in the world, so it's no surprise that its most internationally recognized brand, Alibaba, does things big.
Alibaba started as a domestic company with global ambitions, and it has become a runaway success story since setting the record for the largest initial public offering in history. It's run by a man whose dedication to a cause bigger than himself has poised Alibaba to revolutionize China's e-commerce, banking, and insurance industries — not to mention, expand its global operations.
Share and THAP!: