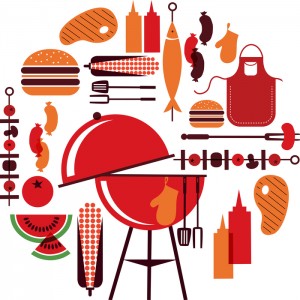 Luis Gallardo, Author of Brands & Rousers. The Holistic System to Foster High-Performing Businesses, Brands and Careers.
There are two things we can say for certain about the future: it will be different, and it will surprise. Given the competitiveness of global and local markets, the pace of change in business and the sudden emergence of unprecedented challenges and opportunities, there is an overriding need for leadership that is flexible, capable, and dynamic. If there is one lesson for organizations from the events of the late 20th Century and the first decade of the 21st it is this: it is not simply what we know that matters, but how we react to what we do not know.
The time of the all-knowing leader is gone. Certainty is ephemeral and elusive: even if it is achieved, it soon becomes clouded and overtaken by events.
The new reality
Certainty is a thing of the past. Companies no longer have the luxury of assuming that they can survive glitches in the market with a few last-minute tweaks: markets are now too changeable from too many angles for that to be a sustainable approach. It is not enough to simply develop an ad hoc, last minute response as changes occur; strong companies have a mindset and approach that anticipates change and have systems in place that can deal with any changes quickly and efficiently.
Change comes from so many different directions that companies and leaders can be forgiven for feeling overwhelmed or blindsided. Every day, we are facing a multitude of changes that affect every aspect of running a business. Laws, regulations, compliance requirements, customer preferences, technologies, competitors, changing demographics and shifts in lifestyles are only some of the forces at work. All of these present an immense challenge for any business, but when magnified by the many other countries, businesses and customers entering the global marketplace, with different legal requirements, customs, cultures and consumer preferences, and the challenge is truly immense. Time moves on and markets evolve. Success will only follow for those organizations that respond effectively and swiftly to the only constant left in business: change.
It's hard to dispute the view that during the first years of the 21st century the world has experienced a frenetic pace of change and witnessed massive upheaval. Although change has always been with us what makes this situation different is the realization that chaos and upheaval are now the norm rather than the exception. Companies need to desensitise themselves to the sensationalist, headline-grabbing scaremongering about recent events – from share prices tumbling and climates warming to threats to jobs and governments defaulting on debts – and just accept the new reality that these things are here to stay, they will continue to occur. In particular, we need to be wary of falling into the trap of thinking that the need to cope with such drastic changes is only a temporary requirement. What we need to do is better prepare for the likelihood of change, control our response and get better at anticipating and shaping events. Instead of assuming that there will be a resumption of business-as-usual and that 'things' will settle down soon, we now need to view change and the ability to adapt as an essential business skill.
Leaders need to ask themselves: what are we doing to ensure the long-term success of the company? While dealing with uncertainty is hardly a new concept for businesses, it is the sheer scale of change that we now have to deal with that presents such immense challenges and that leaves the unprepared company vulnerable and such easy prey to their more-battle-ready competitors.
A changing world 
There are some companies, however, that stay the course. In fact, there are those that thrive through the years: entities of every size, in industries and geographies across the board that fend off challenges of all kinds. The insights from these firms are revealing as they suggest several actions that are needed to fortify your business. In other words, they highlight how to position your company for distinctive, long-running, profitable progress.
In summary, it's a matter of Rs. To be precise there are 6Rs that, when used together, help businesses achieve their objective of sustained, gainful growth. These are explained in detail in the Brands & Rousers book, but they are based on several key elements, including: focusing on the reason behind the business, generating and maximizing revenues, rousing people, developing a reputation, building business relationships and ensuring resilience.
Brands & Rousers is ready for Pre-Orders
Share and THAP!: